"Home is where the heart is…" Cliche'? Perhaps, but relative to a discussion about a virtual dental home the phrase fits.
Why? Because these days more and more people are seeking dental care outside the traditional model.
Nothing against the model itself. It likely has more to do with cultural issues (e.g. COVID-19 pandemic), convenience, and lifestyle conditions.
The "new world" of oral health care in a COVID-19 and post COVID-19 culture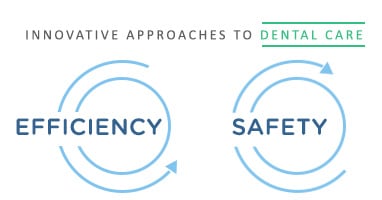 Efficiency and safety are two key drivers for innovative approaches to dental care. That would apply to the emerging mobile dentistry models and the overall category of what's being called: the virtual dental home.
Before we unpack the model it's essential to sharpen your perspective on why it's relevant.
Efficiency and safety are the innovative benefits. But there are two problems common in this new "world" of dentistry.
1-More than half of children and an approximate equal number of adults are not experiencing an annual dental visit (e.g. check-up, preventive care, etc).

2-The current dental care system primarily serves those who have the financial resources and those who value wellness/health.
These two realities are driving the need for care delivery systems that extend to the under-resourced and those who would benefit from oral health access. Most want health teeth and gums but they want access to care solutions that might reflect less reliance on the traditional dentistry model.
How dentistry is accessed and provided is shifting. Your community reach can and will expand when you embrace the change and adapt to implement innovative care options.
Enhance access to dental care with teledentistry
Teledentistry's acceptance is expanding. It's another solution to the problem of safe, secure access to dentistry in the "new world" of telehealth connected teams and mobile dental preventive care.
Plus…
Teledentistry presents a convenient and cost-effective way for your patients to connect with your expertise or that of a specialist referral without compromising care standards.
The core capabilities of teledentistry within the broader scope of mobile dental preventive care include:
Advice and referral opportunities

A "call center" point of connection for patient communication

Access to dentistry for those with limited opportunity for onsite care

A pathway to full-service care associated with a fixed or mobile dental facility

Real-time video conferencing that reduces wait-times and eliminates travel

Data gathering and information management via a cloud-based software platform

Deployable community team prepared to deliver dentistry when and where needed
Engage patients through an all-in-one Virtual Dental Home concept
A virtual dental home merges teledentistry alongside other mobile dentistry solutions. Think of it as a geographic delivery system that provides mobile dental preventive care to under-served populations and communities.
The capabilities of a virtual dental home extend to:
Space and equipment that provides dental diagnosis and treatment

Electronic Health Records (EHR) that safely and securely stores radiographs, photographs, and other digital data essential to patient care
A virtual dental home model creates a variety of patient outcomes that might not otherwise be available to certain communities.
An emphasis on preventive dental care at lower costs

Health diagnosis and preventive dental services can be completed on-site by a

dental hygienist

Establishes a continuous, ever-accessible presence in the communities served

Supports and integrates with community organizations

Provides you (as the dentist) the opportunity to integrate and establish your expertise in the community served
Embed teledentistry within dental care in general and the virtual dental home concept
As teledentistry becomes the norm it's poised to be viewed as a natural approach to providing dentistry within the broader scope of the virtual dental home model of mobile dentistry. Again, because of COVID-19, the public is thinking differently about oral health care.
Dental offices will remain one, vital component. But they will perhaps no longer be the sole providers of dental care.
The ADA (American Dental Association) recognizes the mobile dentistry trend. Their guidelines regarding teleconferencing (teledentistry) during COVID-19 has helped fuel the related trends.
Optimized workflows in the COVID-19 era deliver new solutions for patients and providers.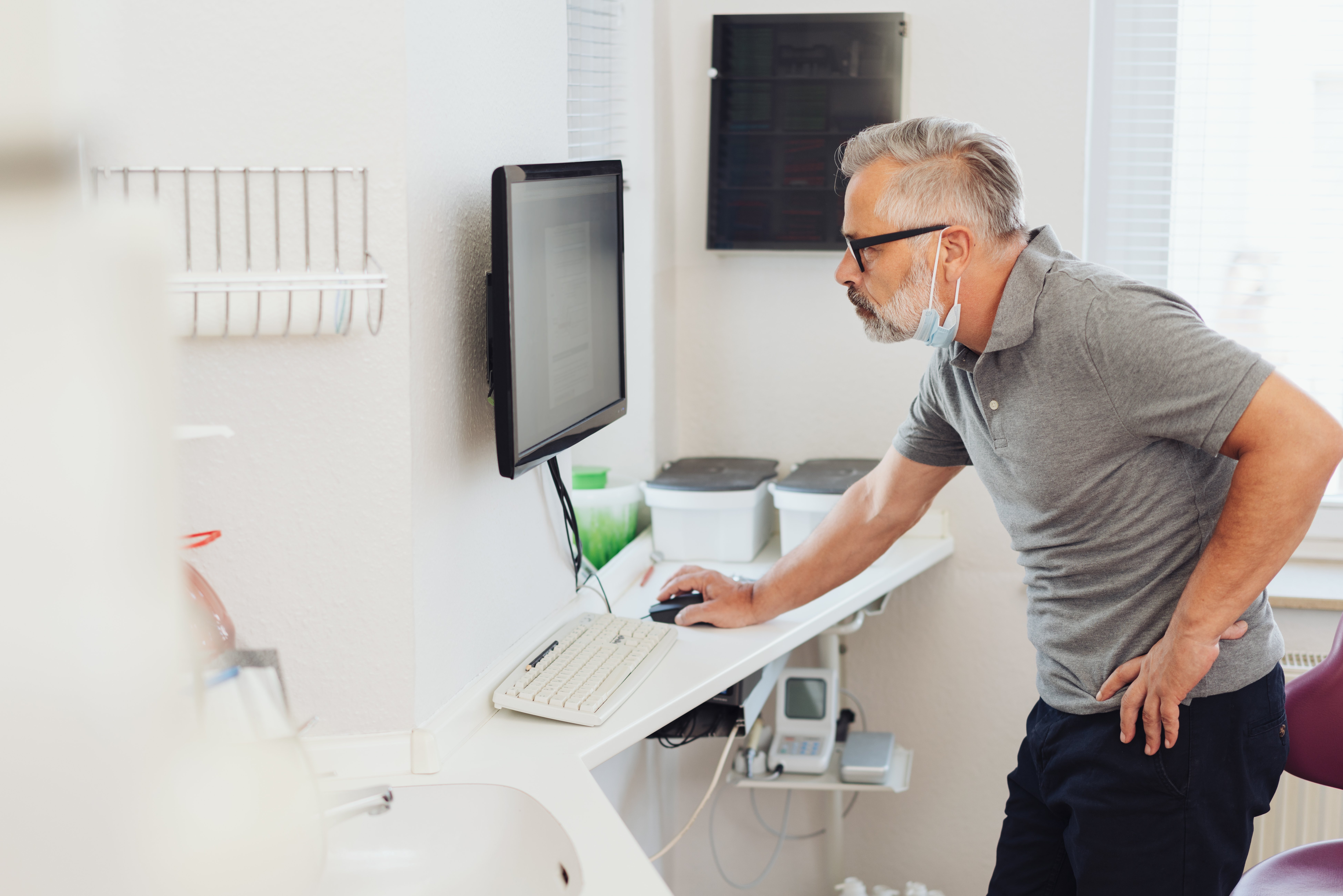 Patients can…
Notify providers of oral health issues

Register and schedule via a secure, virtual patient portal with specifics about their condition

Choose their level of response to their issue

Securely make payments or enter insurance/Medicaid information

Complete necessary forms

Upload their photos, messages, health records
Providers can…
Receive notifications about patient uploads and records

Respond to patient questions and inquiries within a secure chat portal

Communicate via a secure video conferencing platform

Provide education, consultation, and triage ahead of an appointment

Deliver next step information (e.g. prescriptions, follow-up appointment, in-person treatment need, etc)
Overall, the patient and provider relationship is enhanced within the virtual dental home concept. Teledentistry also supports the provision of care within dentistry at large and other healthcare environments such as an ER.
Technology that helps establish the virtual dental home care model as mobile dentistry solution
Teledentix is an innovative, turn-key teledentistry solution created by Virtual Dental Care. The all-in-one platform will enable you to adapt teledentistry to your patient care and extend your services beyond the walls of your dental practice…including your virtual dental home model and mobile dentistry strategy.
Teledentix provides an

easy-to-use video conferencing tool

that's secure, HIPAA compliant, and specific to dentistry.

Teledentix Basic

is a perfect starting point. Begin with a free trial and then transition to a very low monthly fee. You and your patients can join unlimited video conferences including screen-share, file-share, video-share, and real-time chat communications.
Contact us about Teledentix and discover how it streamlines the interaction between you and your patient around their dental care…and mobile dentistry applications.