The more accessible something is the greater the odds of it becoming a priority. If true, the continuity of care and care coordination using teledentistry would apply.
No doubt, hit-or-miss dental care can be blamed for a decline in your patient's oral health. Achieving consistency is among the challenges you (as a provider) face alongside patient acceptance of treatment.
What is continuity of care?
At a fundamental level, care continuity involves time and consistency.
Time scheduled for health related matters
Consistency that matches a patient's health needs and preferences
Between time and consistency is the quality of care provided. That's where care coordination lives (more on that in a moment).
The more seamless you can make care access the better for your patient(s). It's rare that a single care professional will be able to meet a patient's longterm needs.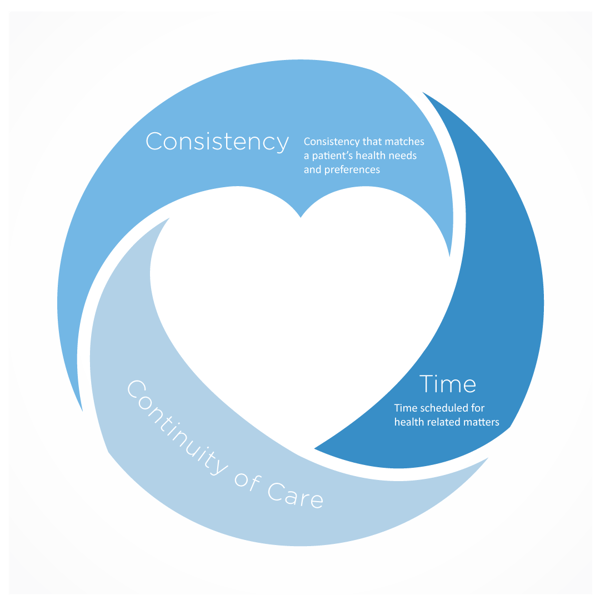 A series of integrated services will often be necessary to preserve care continuity. Thus, models of care will evolve that can best coordinate information between providers (as necessary).
Seamless and scalable solutions will require technology that's dedicated to protecting your patient's continuity of care.
What about care coordination?
You can remain in the driver's-seat so to speak. But that will depend on your willingness to adapt your care model to include innovative, patient-facing, and easily accessible options.
That's where teledentistry applies as part of the overall dental home model of care.
The dental home solution positions you as the coordinating provider for your patients. Initial communication, sharing of records, diagnosis, and initial treatment are your responsibility.
You're also in a position to track a patient's care history, identify any gaps in their care, and maintain ongoing communication with them - regardless of their location or immediate access to care.
The result is continuity from point to point in their oral health journey.

How to use teledentistry to improve continuity of care and care coordination for your patients
Virtual care is the foundation of the dental home solution. Teledentistry is the core technology solution dedicated to providing provider-patient communication and coordination around dental care.
With teledentistry you can seamlessly coordinate care across a strong, supportive network of solutions. And each allows for secure, face-to-face communication and collaboration in a HIPAA-compliant video environment.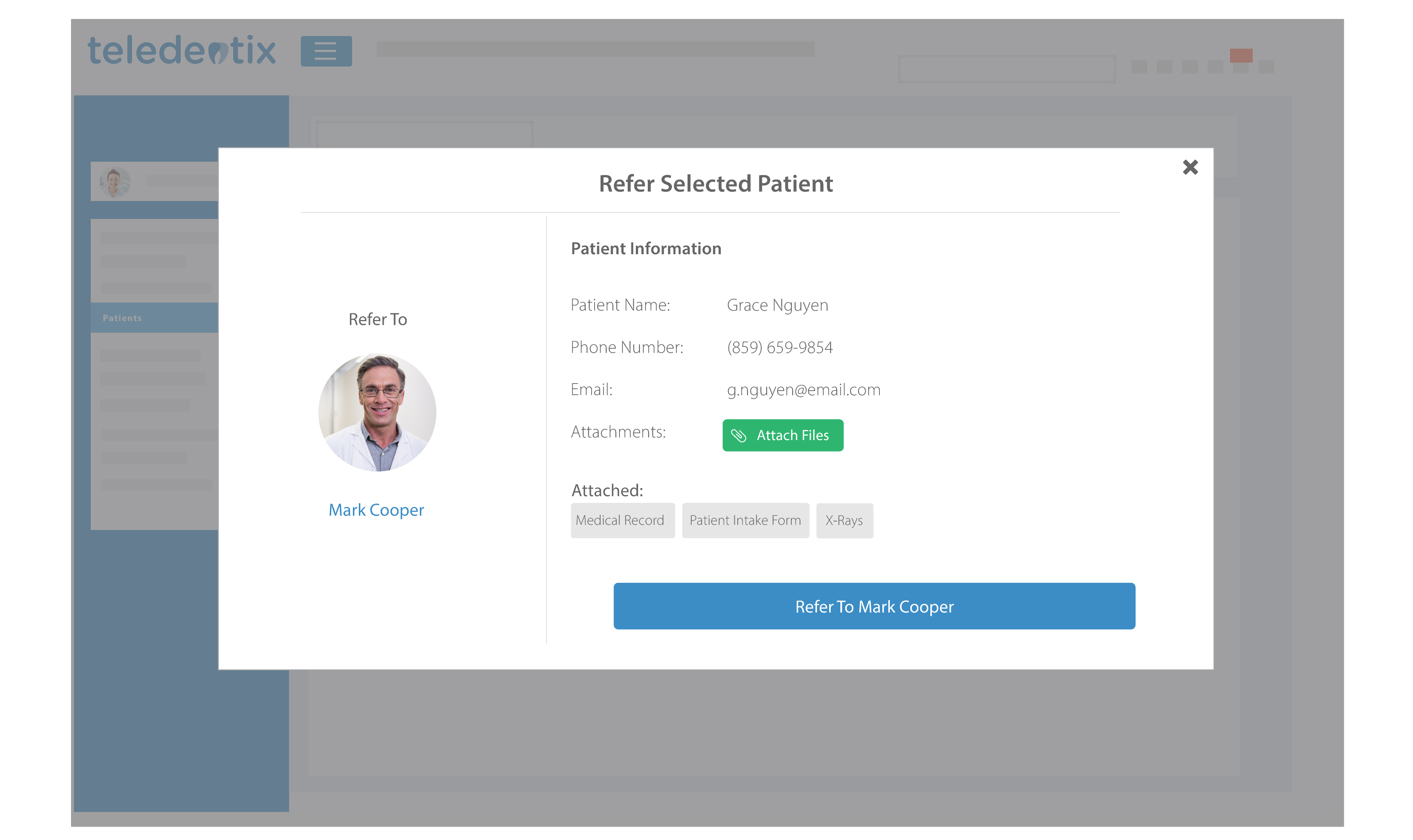 Send and receive referrals without a "glitch"
You rely on consistency with patient referrals. Even so, it's common for some to fall-through-the-cracks especially when paperwork is involved.
A dedicated teledentistry platform creates an easy process for referrals:
Share records with your patient and referred provider

Attach medical history, x-rays, images, patient forms, and more
For example, a software platform like Teledentix also provides…
Unlimited referrals with no additional licenses or monthly fees…and no dropped patients
Collaboration in alignment with each patient case
Think of this as collaboration with context. And it's accomplished securely.
Secure messaging relevant to each patient case

Voice and video conferencing for improved treatment planning and next steps protocol important to other providers

Study groups organized to collaborate around complex cases
And with the Teledentix platform you can…
Review patient records in a HIPAA-compliant platform dedicated to dentistry
Improve care continuity across a variety of healthcare providers
Dentistry can occasionally require collaboration with a patient's primary care physician, a specialist, or other care facilitators. And with a dedicated teledentisty platform care is coordinated securely and seamlessly.
Communication tools are patient-facing

Patients remain the focal point of care based discussions

Patient confidence increases via collaborative care communication and related decisions
Teledentistry on platform such as Teledentix improves continuity of care. The results are measurable:
Fewer emergencies (30% less ER visits)

Increased patient satisfaction (patients feeling heard are 3-5x more satisfied)

Reduction in treatment related errors (80% of medical errors are the result of miscommunication during patient hand-offs)
Access the following resources for more in-depth insights into how teledentistry is evolving for improved care coordination:
Teledentistry: Where We Are Now and Where We are Going
Key Teledentistry Takeaways for 2021 and Beyond
Get a personalized demo of Teledentix!