Teledentistry is making waves. And that thought might cause you to feel stoked thinking you can simply cobble together a few software tools here and there…and off you go!
The diligence is admirable. But there are some must have features for mobile and teledentistry software that are essential for success.
Learning from experience
We've discovered that a combination of traditional dental software and teledentistry software tend to promote a one-size-fits-all approach. As noted, you can create a patchwork of software applications that were not meant to synch.
It's important to remember that teledentistry is an ever evolving method of providing care. Like the broader telehealth and virtual/mobile care environment its best viewed as a care delivery service.
This makes it vital that you learn from those on the development edge. Commitment to specific software innovation points to a dedicated platform for teledentisry care delivery.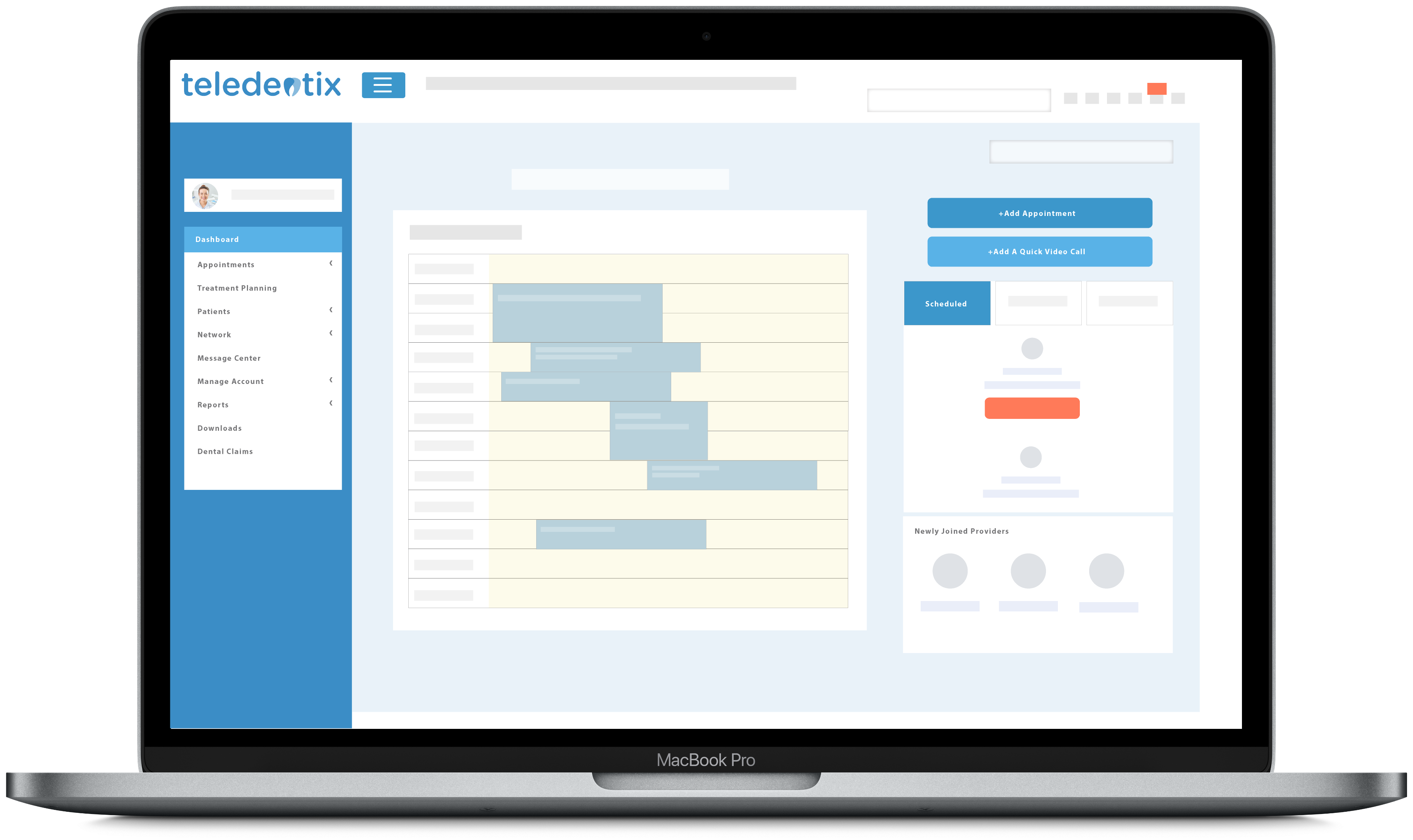 Five must-have features for mobile and teledentistry software
The virtual care environment isn't limited to one zone of care such as clinical. It scales to include clinical and overall team efficiency plus patient-facing tools that promote security, safety, comfort, and convenience.
You can be confident in a teledentistry platform that covers five essential features.
1. Clinical tools minus the clinic
The beauty of the virtual environment that drives teledentistry is that you can provide certain levels of care without a clinic. Clinical contact will likely be necessary at some point but teledentistry can be the new initial point-of-contact.
A teledentistry and mobile software platform provides a variety of clinical tools.
Capture images and x-rays essential to a diagnosis

Provide perio-charting with voice activation instead of hands-on entry

Create treatment plans based on available information via virtual/mobile technology

Manage patient prescriptions to save your time and theirs outside of your office
2. Digital form delivery with e-signature capability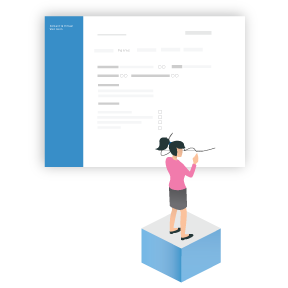 Teledentistry and mobile software allows for customized form creation and delivery. Drag-and-drop editing improves your team's workflow efficiency for gathering necessary patient information.
The paperless capability eliminates find and file hassles. All forms can be completed and digitally signed by your patients prior to their appointment.
3. Online appointment booking for faster scheduling and treatment conversion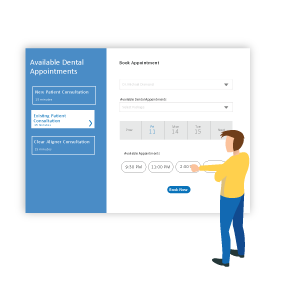 A key benefit of a dedicated teledentistry and mobile platform is being able to pinpoint schedule and appointment block availability in real-time. The same benefit can scale to each location you serve via mobile dentistry.
Plus, if you're primarily offering virtual consultations you can add appointment booking buttons to your website or patient emails.
4. Unlimited referral opportunities
A fully equipped virtual platform opens your door to limitless referrals. You have access without needing additional licenses and paying additional fees.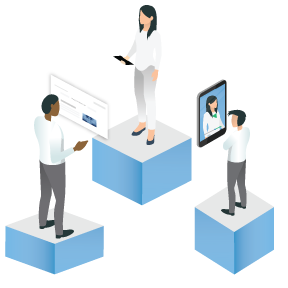 Patient referrals stay in-the-loop and are less likely to fall through the cracks.

Records can be shared securely along with treatment recommendations essential to

provider or specialist collaboration

.

Keep the communication fluid by using secure messaging capability, video conferencing, and chat threads for ongoing provider conversations around patient care.
5. Simple, easy payment processing to assure timely fee collections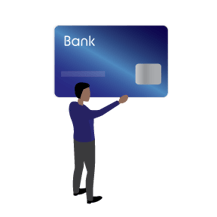 Payment integration features allow you to charge your patient prior to booking their appointment or afterwards. Patients will appreciate the security and convenience of sharing their billing information, paying their balance, and updating their financial information to avoid delays.
Patient-facing and provider-efficient technology is the new norm
These must-have features cover the patient facing solutions that streamline your care standards.
And for you (the provider), the overall holistic solutions within a dedicated teledentistry and mobile software platform enables you to fully maximize your virtual patient interactions…leading to better patient care!
Access the following resources for more in-depth insights into how teledentistry is evolving for improved care coordination:
Teledentistry: Where We Are Now and Where We are Going
Key Teledentistry Takeaways for 2021 and Beyond
Teledentistry and mobile service delivery on platform such as Teledentix improves overall care delivery. Plus all five features covered here are built-into the Teledentix software.
Get a personalized demo of Teledentix!