If you can't go over…go around. If you can't go around…go under. If you can't go…
You get the picture. It's one that could also describe the innovative nature of teledentistry for dental patient acquistition and retention.
Realize that teledentistry has been around since pre-2010 in its earliest phases of innovation. It's well-timed evolution has aligned with the current COVID-19 dental protocols and what will likely include the post-COVID-19 oral health environment.
Functional like a "Swiss Army Knife"
Proponents of teledentistry would declare that it has a "blade" for "everything." It follows that early adopters and innovators around virtual technology understand how teledentistry works in the patient care environment.
The fundamental function of teledentistry is virtual patient communication. But that communication feature is far more than mere video chatting.
Teledentistry functionality surpasses the video-only use when you (as a provider) consider it's broader impact on patient relationships - including patient acquisition and patient retention.
This is particularly vital as a percentage of dental patients are keeping their dental visits at arms length during an up and down pandemic era.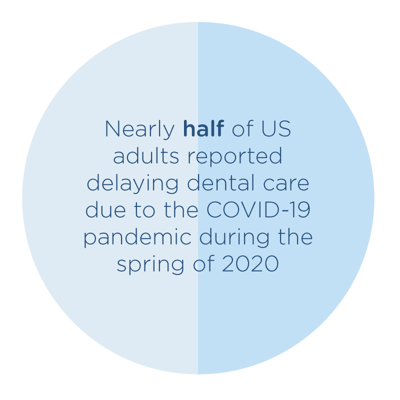 The general patient-facing case for teledentistry (in the COVID-19 era and beyond)
Survey data featured by Sage Journals revealed that "nearly half of US adults reported delaying dental care due to the COVID-19 pandemic during the spring of 2020." [1]
Their further breakdown of care delay is as follows:
"74.7% reported delaying a checkup,

4% reported delaying care to address something that was bothering them,

5% reported delaying care to get planned treatment.

4% of adults reported that they planned to visit the dentist within the next 3 mo."

[2]
It makes sense that virtual treatment protocols (in addition to increased infection control measures and PPE upgrades) would have a positive impact on patient retention and patient acquisition.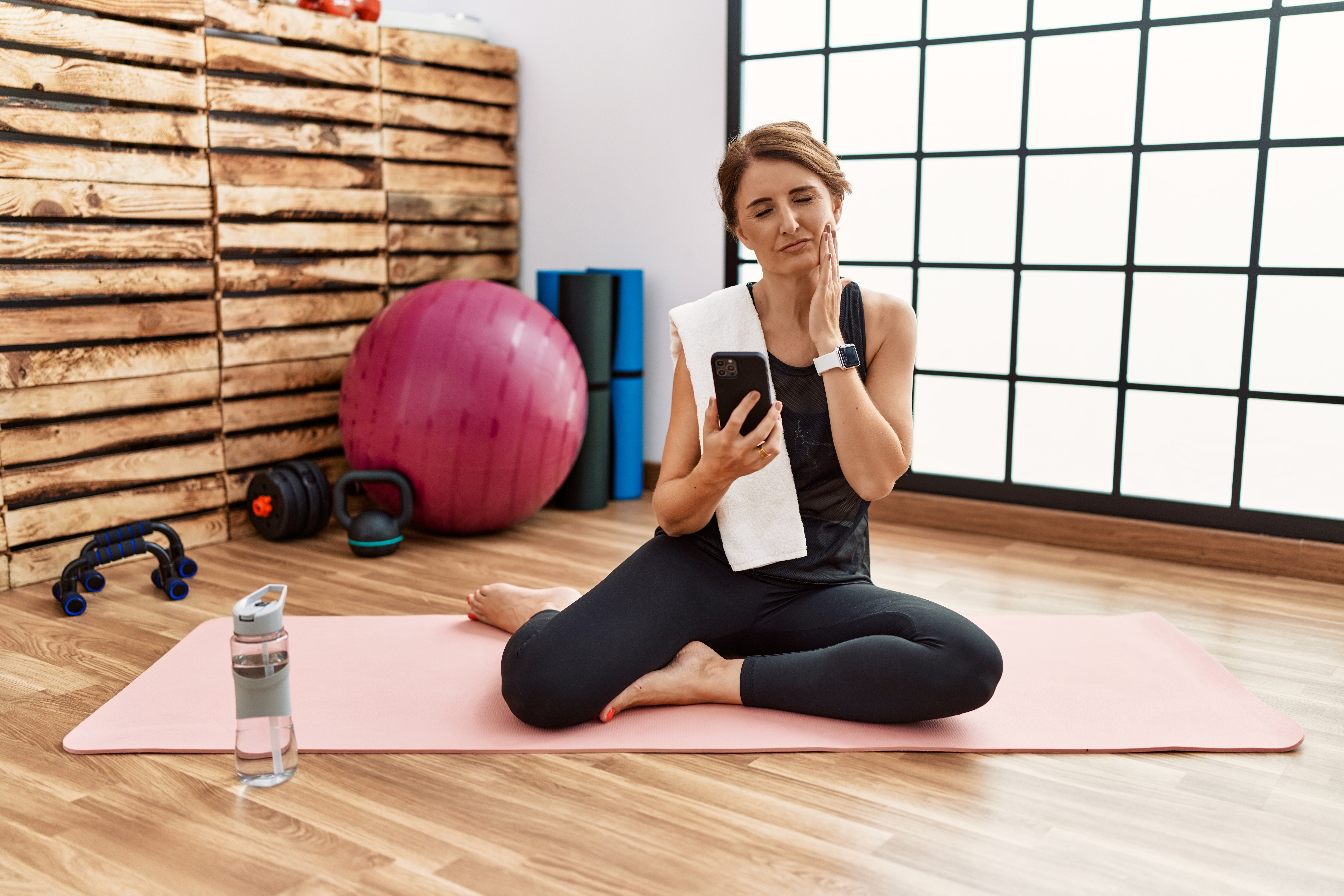 The practical value of teledentistry for retaining dental patients
Patients delaying treatment perceive that diagnosis, consults, referrals, and the gamut of communication with you requires an in-person visit. Teledentistry is helping transform their perception.
Again, survey data reveals the affinity that dental patients have for a virtual visit and related technology.
"Patients that used the virtual clinic and telephone consultation had 97% and 94% satisfaction with their experience, respectively. All respondents agreed or strongly agreed with statements indicating that the teledentistry system would be very useful in saving time and a substantial proportion (96%) would use this system again in light of COVID-19." [3]
Virtual technology innovations and upgrades can be expected to maintain a high level of patient satisfaction even beyond the pandemic application.
The same ease of access, security confidence, convenience, and diagnostic capabilities give teledentistry high marks among patients and providers who maximize it.
Patient retention factors worth noting are:
Image capture and review capabilities

Real-time communication solutions between you (the provider) and your patients

Stored content access for

educating and supporting diagnostic or case details

Time savings and convenient access to your expertise

Secure, HIPAA compliant connectivity
Adding teledentistry to your service options gives patients more reason to schedule and continue doing so regardless of cautionary issues (e.g. COVID-19) or lifestyle challenges (personal and work schedules, etc).
The compelling value of teledentistry for acquiring patients
The rise and use of virtual technologies increases your perceived relevance. Consider that a potential (albeit cautious) patient facing a dental issue will likely seek care from a provider who accommodates their current hesitancies.
The virtual care model reduces the requirement for an initial in-office appointment. Teledentistry opens the doors to new patients and provides them innovative solutions for dental care access.
Virtual visits expand your time options making an appointment more schedule and lifestyle friendly

Virtual connectivity expands your dental practice's reach beyond a local address

Virtual consultations

expand your referral network

to give patients easier access to specialists or networked providers
Keep in mind that many potential and new patients are familiar with remote access. They've adapted to working from home, their kids are accustomed to virtual learning platforms, and fitness (e.g. Peleton, etc) routines bring the gym into their homes.
Virtual familiarity helps make your dental practice a relevant care solution - when you promote teledentistry among your services.
It's accurate to forecast that teledentistry, mobile dentistry, and the virtual home model are setting new patient acquisition and patient retention standards.
The following resources confirm the rise and relevance of virtual dental care:
It's Time for Teledentistry Adoption Inside and Outside the Pandemic Context
Why Teledentistry is a Here-to-Stay as a Sustainable Service
A scalable teledentistry platform expands your access to new and current dental patients
Teledentix is an innovative, turn-key teledentistry solution created by Virtual Dental Care. The all-in-one platform will enable you to adapt teledentistry to your patient care and extend your services beyond the walls of your dental practice…and improve your patient care in the process.
Teledentix provides an

easy-to-use video conferencing tool

that's secure, HIPAA compliant, and specific to dentistry.

Teledentix Basic

is a perfect starting point. Begin with a free trial and then transition to a very low monthly fee. You and your patients can join unlimited video conferences including screen-share, file-share, video-share, and real-time chat communications.
LEARN MORE about the Teledentix platform.
[1] https://journals.sagepub.com/doi/full/10.1177/2380084420962778
[2] https://journals.sagepub.com/doi/full/10.1177/2380084420962778
[3] https://www.nature.com/articles/s41415-020-1919-6