Because a technology is available doesn't always guarantee its acceptance. For example, teledentistry is widely accepted but using teledentistry with Invisalign® requires responsible understanding of its exact usage within orthodontics in general.
The rapid expanse of teledentistry has generated a somewhat free range of uses - most good.
The primary role of teledentistry
Care access is the driving factor for teledentistry. The ADA (American Dental Association) confirms two key reasons for his evolution.
Lack of and decline in dental care for the majority of the U.S. population.

Lack of dental insurance for a growing percentage of Americans (40%).
Those two factors are causing many to postpone or avoid dental care. Thus why teledentistry has evolved from the broader category of telemedicine since it emerged 1993.
Again, the ADA adds clarity to the growing affinity for teledentistry and its benefit to providers and patients.
"Telehealth refers to a broad variety of technologies and tactics to deliver virtual medical, health, and education services. Telehealth is not a specific service, but a collection of means to enhance care and education delivery."
A portion of that definition reveals an essential understanding about using teledentistry with Invisalign®.
"Telehealth is not a specific service, but a collection of means to enhance care and education delivery."
Remember…teledentistry is a means to an end…not the end in itself
Teledentistry, like telehealth services in general, provides safe, secure access to your dental expertise - in this instance orthodontics…and more specifically Invisalign®.
The benefit of straight, healthy teeth is the result of Invisalign®…not the use of teledentistry. As noted by the ADA, teledentistry (like telehealth) "…is not a specific service…"
Basically, teledentistry creates new opportunities for your patients to have access to orthodontic treatment like Invisalign® and other clear aligner technologies.
Teledentistry provides care enhancements such as…
Direct oversight by you (the licensed dentist or orthodontist)

Safe, easy access to orthodontic treatment systems

Exceeding the issues associated with unqualified DIY orthodontics
Your capabilities for patient interaction and their Invisalign® or clear aligner orthodontic treatment is expanded via teledentistry. Ultimately (as you're aware), in-office visits are necessary to assure an effective treatment outcome.
That said, remote consultations for clin-checks and other potentially non-interactive procedures can be accomplished with ease and convenience when using teledentistry for Invisalign®.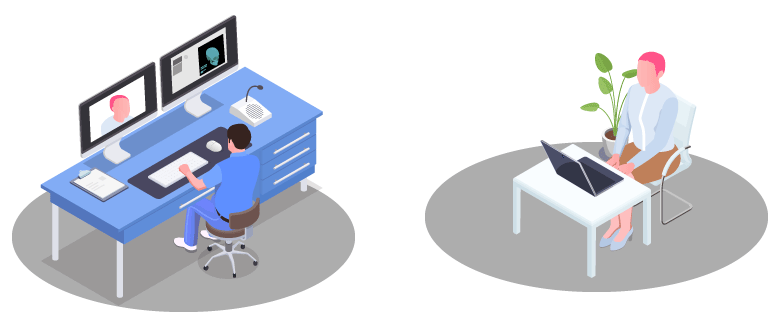 How using teledentistry for Invisalign® can streamline your orthodontic services
Teledentistry for orthodontics is similar to its use for other dental treatments. As noted, the core use of teledentistry is giving your patients remote access (when appropriate) to your dental expertise.
Online consultations
You can interact, answer questions, provide initial diagnosis, and more via teledentistry. It's important to select a technology platform that is dedicated to teledentistry instead of using common third-party apps (Zoom, FaceTime, etc).
Online access to digital images, scans, or in-home traditional molds
You can obtain your patients required digital scan via remote technology. Your patient can also access an at-home impression kit (you provide) by delivery.
A teledentistry platform gives you/your team virtual access to your patient for step-by-step details to obtaining a traditional mold used for Invisalign® or another clear aligner treatment. If necessary, an in-office scan can be scheduled when case related issues prohibit a remote connection.
Online appointments for ongoing clin-checks required by your patient's Invisalign® or specific clear aligner treatment plan
Virtual visits with teledentistry can save your patient's time throughout their Invisalign® treatment. Remote follow-up appointments keep them consistently connected to your professional care. The same online appointments are also a benefit to parents of children being treated with Invisalign® or their chosen clear aligner treatment.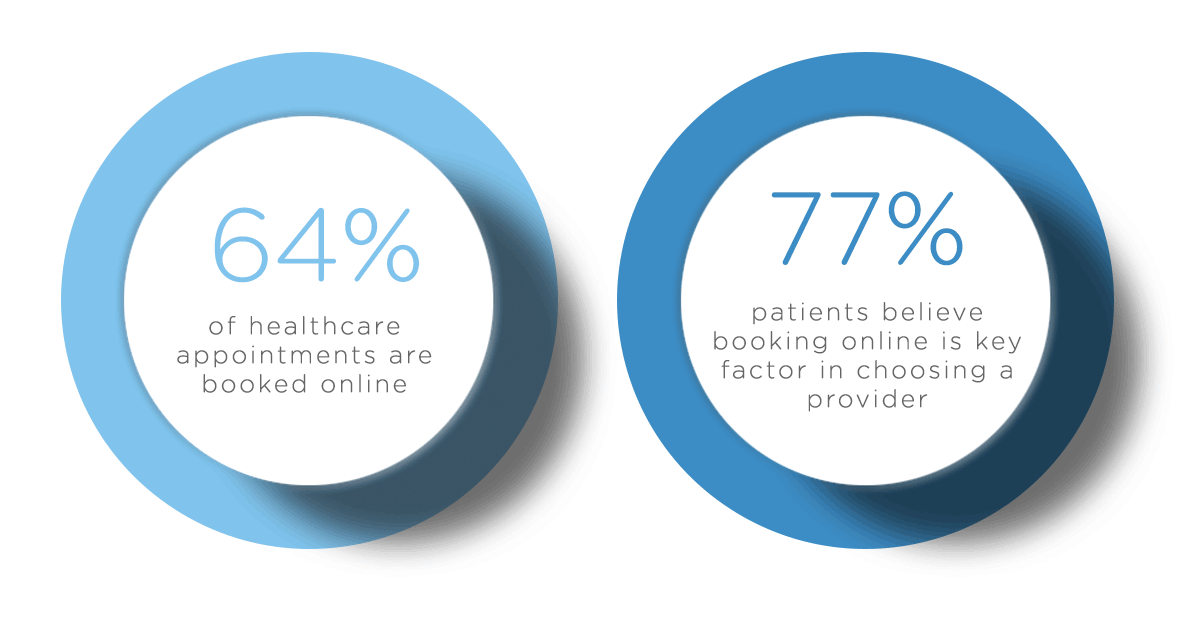 How to schedule when using teledentistry with Invisalign®
Online appointment scheduling and treatment planning adds a welcome layer of convenience to your patient relationships. Virtual dental appointments also give your patient's more perceived control of their healthcare decisions.
64% of healthcare appointments were booked online by the end of 2019
77% of patients ranked the ability to book online as a key factor in choosing a healthcare provider
Using teledentistry with Invisalign® or other available clear aligner solutions includes a variety of patient-facing options:
Scheduling appointments

Online chat capability

Access to digital forms

Information and educational resources

Safe, secure, online access to health records

Viewing video

Treatment plan reviews
Discover simplicity and more when using teledentistry for Invisalign® on a dedicated technology platform
Teledentistry and dedicated platforms such as Teledentix is giving patients access to this new form of care. Organic online scheduling is creating new ways to obtain dental treatment - including orthodontics with Invisalign® or another clear aligner treatment.
Easier patient access makes the patient experience easier for you as the provider. And Teledentix gives you a variety of virtual patient care solutions to accomplish that.
Email patients to

communicate availability of online booking for teledentistry

.

Patients can begin by completing digital forms or continuing to appointment booking.

Available appointment types can be configured and accessed noting fees, etc.

Your patients can create a secure patient portal where they can manage their appointments and much more.

The patient portal gives them access to appointment specifics and more such as date, time, adding it to their personal calendar, cancellation, etc.

Chat feature allows your patient to ask questions and send attachments or photos.

Progress notes can be added by you (the provider) for patients to review. And forms can be accessed and updated by your patient anytime.

Forms can also be added by your office giving patients access to new required information.

Educational resources can be applied by you to the patient "education" tab. FAQs or any type of document can be added to their portal for viewing.

The records tab gives your patient a place to provide any new or updated information relevant to their care. This could include intraoral images or previous x-rays.

The media center gives you as provider the opportunity to share any educational resources with your patients.

Treatment plans can also be accessed in their patient portal. Their access gives them hands-on perspective to the status of their treatment and upcoming procedures.
Teledentix is an innovative, turn-key teledentistry solution created by Virtual Dental Care. The all-in-one platform will enable you to adapt teledentistry to your patient care and extend your services beyond the walls of your dental practice…also to patients who prefer orthodontic treatment with Invisalign® or another clear aligner treatment.
Teledentix provides an

easy-to-use video conferencing tool

that's secure, HIPAA compliant, and specific to dentistry.

Teledentix Basic

is a perfect starting point. Begin with a free trial and then transition to a very low monthly fee. You and your patients can join unlimited video conferences including screen-share, file-share, video-share, and real-time chat communications.
Contact us about Teledentix and discover how it streamlines the interaction between you and your patient around their dental care…even orthodontics.
FAIR USE NOTICE
This site contains copyrighted material the use of which has not always been specifically authorized by the copyright owner. We are making such material available in our efforts to advance understanding and applicable uses for teledentistry. We believe this constitutes a "fair use" of any such copyrighted material as provided for in section 107 of the US Copyright Law.